Iraqi PM fires 123 senior officials in reform process
10:15, 10 September 2015
World
Iraqi Prime Minister Haidar al-Abadi said he had dismissed 123 deputy ministers and general managers as part of reforms aimed at reducing government corruption and mismanagement, according to RFE/RL.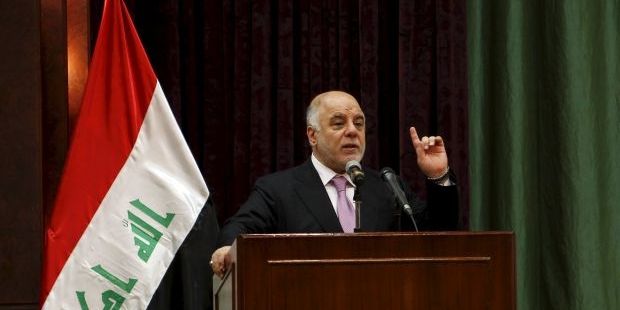 REUTERS
Abadi said in a statement on September 9 that the senior officials would be either retired or have their administrative status "adjusted," the report says.
He did not say which ministries and agencies would be affected by the action.
After thousands of people protested in several Iraqi cities last month for several days about corruption and government largesse, Abadi announced several reforms and an overall shakeup of the government.
The changes include transforming Iraq's sectarian- and ethnic-quota systems that critics say results in unqualified people receiving government jobs.
Abadi has also eliminated Iraq's three vice-presidential posts as well as its three deputy-prime-minister positions, cut the budget for politicians' security, and fired one-third of his cabinet.
If you see a spelling error on our site, select it and press Ctrl+Enter