Russian court sentences one in pro-Ukraine stunt case: media
17:59, 10 September 2015
World
A Moscow court on September 10 found Vladimir Podrezov guilty of hooliganism and vandalism for taking part in a pro-Ukraine stunt when a Ukrainian daredevil known as "Mustang Wanted" painted the Soviet star atop of a Stalin-era skyscraper in Moscow in yellow-and-blue colors of the Ukrainian flag, according to RFE/RL.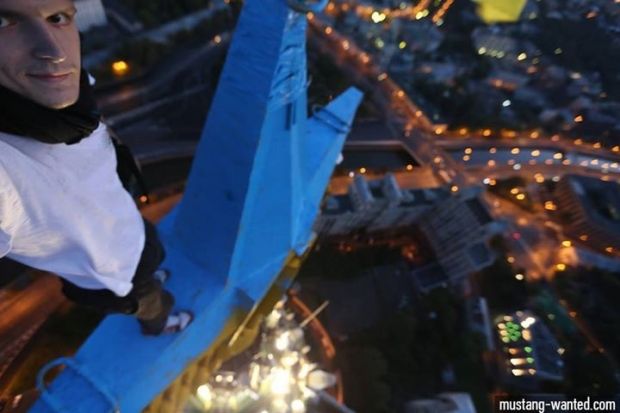 One of roofers jalied in Russia for a pro-Ukrainian stunt / facebook.com/mustang.wanted.25
Vladimir Podrezov, was sentenced to 27 months in jail, while the four other defendants in this case were acquitted, RFE/RL reports.
They were accused of drawing attention to the painted star and a Ukrainian flag hoisted from it by parachuting from the 176-meter building. 
Pavlo Ushyvets, aka Mustang Wanted, who is in Ukraine, has announced on Facebook that he carried out the stunt alone.
If you see a spelling error on our site, select it and press Ctrl+Enter