Israeli Defense Minister: Russia to build military air base in Syria
21:22, 10 September 2015
World
Moshe Yaalon, Israeli Defense Minister, said the Russians in recent days dispatched military advisers as well as an active force in Syria, with the main goal of setting up an air base near the city of Latakia, which could deploy fighter jets and helicopters in strikes against IS militants, according to the Associated Press.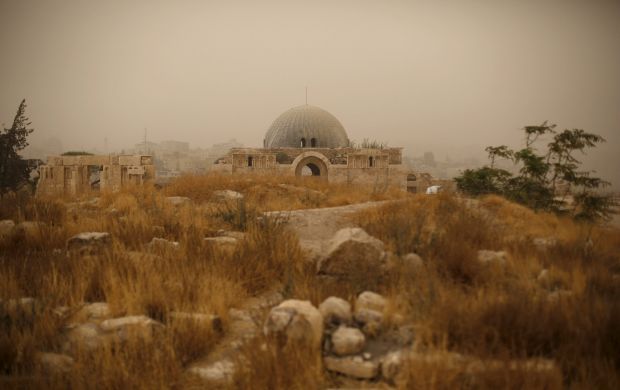 REUTERS
"As far as we understand, at this stage we are talking about a limited force that includes advisers, a security team and preparations for operating planes and combat helicopters," Yaalon said in a briefing, USNews reported citing AP.
The claim was the latest indication of a Russian military buildup in Syria that has raised U.S. and NATO concerns.
Yaalon described the Russian move as "significant," and said if the Russians plan on carrying out airstrikes against IS militants, they would have to coordinate it with a U.S.-led campaign.
The Israeli minister added that Russia's first goal is likely to protect its interests in Syria, namely the navy base of Tartus on the Mediterranean Sea. Yaalon did not elaborate on how Israel knew of the Russian deployment in Syria.
Read alsoUkraine closes airspace to Russian aircraft heading to SyriaIsrael has been careful to stay out of the fighting in Syria and has not made its preferences clear. On one hand, it has no interest in seeing its long-time nemesis Assad prevail, particularly given his close ties to archenemies Iran and Hezbollah.
On the other hand, it fears that any Islamic militants or rebels that depose him will ultimately be far more hostile to Israel.
Asked about Russian planes flying to the airfield near Latakia, Lavrov said without elaborating that they were carrying "military items in accordance with existing contracts and humanitarian aid."
Read alsoRussia defends presence of its military advisers in Syria: NYTPressed to comment on Russia's plans, Lavrov said "Russia isn't taking any additional steps," aside from helping train the Syrian military for now, but like Putin, he held the door open for broader action.
Read alsoU.S. concerned over Russia "military build-up" in Syria - BBC News"If it's necessary, we will act in full conformity with the Russian legislation, international law and our obligations, exclusively on the request and consent of the government of Syria and other countries of the region, if there is a talk about helping them fight terrorism," he said.
If you see a spelling error on our site, select it and press Ctrl+Enter