Estonian President: Europe forgets about Ukraine amid migration crisis
11:50, 15 September 2015
World
European countries have forgotten about the situation in Ukraine amid the crisis with refugees, Estonian President Toomas Hendrik Ilves said on Monday, according to Ukrainian edition of Deutsche Welle.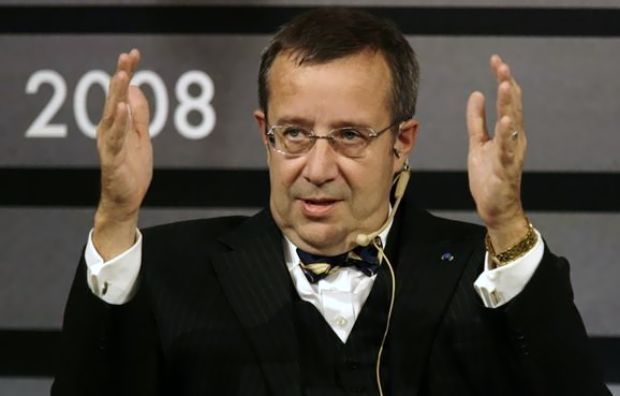 REUTERS
"A large part of Europe has forgotten about Ukraine, because Europe is facing a new crisis," said Ilves, adding that a year ago, one of the main concerns of Estonia was the situation around Crimea, Malaysian Boeing, as well as fighting in Donbas. 
The former Estonian president is concerned about the situation and called for the unity of Europe and NATO against the Russian aggression and the problem of the influx of migrants.
According to Ilves, the current influx of illegal migrants can be compared with migration of peoples, which occurred last time "a thousand or one and a half thousand years ago."
Read alsoTallinn plans 2-meter high, 108-kilometer long wall on its border with Russia"We've been warned about this over the years and today, I'm afraid, it happened," he said.
Toomas Hendrik Ilves comes from a family that fled from the Red Army in Sweden in 1944. He said that until recently he could not realize the trauma, which he might have sustained when escaping from his homeland and setting on a trip in a small boat across the sea. Now, when the whole Europe is under pressure, Estonia should not expect that it will be able to wait on the sidelines. Estonia should see the whole European perspective, provide assistance and support. "It's a matter of our common inner culture," the president said.
Read alsoGermany border crackdown deals blow to Schengen system: The GuardianStrong, united and active Europe can be a solution in a situation, when more than a million people arrived in Europe. "Just as a strong and unified NATO a response to the aggressive Russia," Ilves said.
If you see a spelling error on our site, select it and press Ctrl+Enter