Sweden and Poland agree closer military ties
12:07, 15 September 2015
World
Nato member Poland has signed a deal on military cooperation with non-member Sweden amid concerns raised by increased Russian military activity in the Baltic, according to thelocal.se.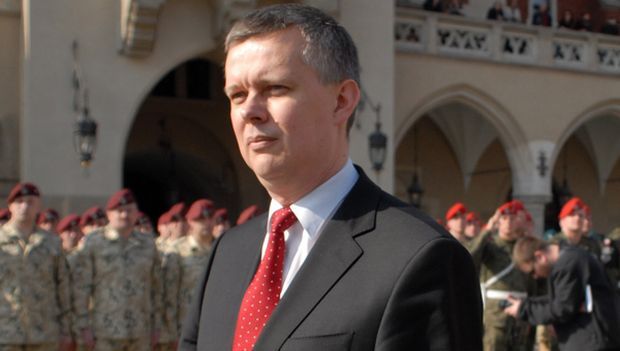 Siemoniak agreed on military cooperation with his Swedish counterpart / wiadomosci.wp.pl
"Once a sea of peace, the Baltic has become a sea of danger," Polish Defence Minister Tomasz Siemoniak told reporters at a joint press conference in Warsaw with his Swedish counterpart Peter Hultqvist on Monday.
Hultqvist said the increased presence of Russian warships and warplanes in the Baltic Sea had prompted Stockholm to take "two strategic decisions".
One was to boost defence spending by 11% over five years, and the other was to reinforce cooperation with Nato as a whole, as well as with its individual members.
Sweden's foreign ministry on Friday summoned Russia's ambassador after Moscow threatened "retaliatory measures" if the Scandinavian country joined NATO.
Read alsoRussia names cause for expelling Swedish diplomatThe increased tensions come on the heels of Russia's 2014 annexation of Ukraine's Crimean peninsula and backing of separatist forces in the country's east.
According to Sweden's Security Service Säpo, the biggest intelligence threat against Sweden came from Russia last year.
Read alsoFinland not able to help defend Baltic StatesSweden has already moved to extend military cooperation with other neighbouring countries. In April, Sweden, Norway, Denmark, Finland and Iceland announced far-reaching plans which Hultqvist also described as "a direct response to aggressive Russian behaviour".
The Nordic country has also said it plans to increase its participation in Nato exercises.
If you see a spelling error on our site, select it and press Ctrl+Enter