Hungary declares state of emergency in two counties
14:39, 15 September 2015
World
The Hungarian government has declared a six-month state of emergency for two counties near the Serbian border, Bacs Kiskun and Csongrad, due to the refugee crisis, government spokesperson Zoltan Kovacs said on Tuesday in a late-morning press conference, according to Budapest Business Journal.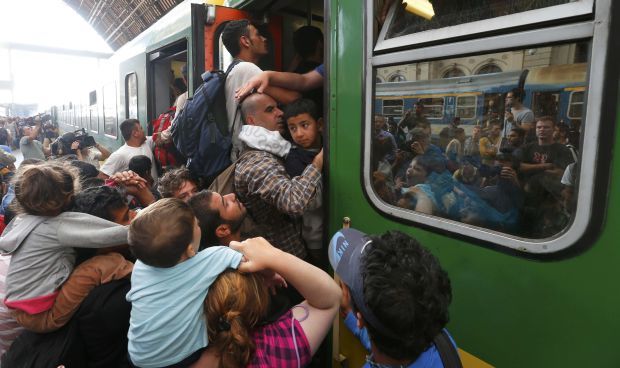 REUTERS
Ordered as a response to the massive numbers of refugees flowing across the border, the state of emergency allows the arrest and summary judgement of asylum seekers, who can be deported to Serbia in a matter of hours, the report says.
The declaration also facilitates prosecution of Hungarians who are suspected of helping asylum seekers in any illegal activity.
Read alsoMigrant crisis: record 4,000 cross Hungarian borderThe possibility of declaring a state of emergency is provided by new stricter border and immigration laws taking effect today.
If you see a spelling error on our site, select it and press Ctrl+Enter