Obama advocates 'step by step' approach with Cuba
11:10, 17 September 2015
World
The United States will seek "step by step" opportunities in Cuba until the U.S. Congress lifts the trade embargo on the country, U.S. President Barack Obama said, according to Voice of America.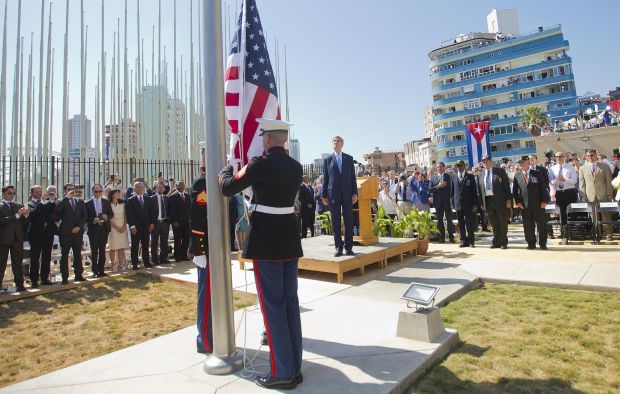 REUTERS
Speaking to business leaders at the quarterly meeting of the Business Roundtable in Washington on Wednesday, Obama said he does not expect "overnight transformation" in Cuba. He added that reestablishing diplomatic relations with the communist island will open-up the opportunity for "generational change," the report reads.
"I do not think it is going to be an overnight transformation, but I am convinced that by re-engaging Cuba, re-engaging the Cuban people, that we are creating the environment in which a generational change and transition will take place in that country," said President Obama.
Until Congress lifts the trade embargo on Cuba, this is going to be a gradual process, Obama said, starting in such areas as the telecommunication.  Over time that creates space for personal freedom and a long-term political transition, he said.
"For now, what we have said is that we will step by step look for areas and opportunities within our authorities. As long as Congress still has the embargo in place, there are certain things we can't do, but there are certain things we can do for instance on telecommunications and we are looking for opportunities there," said Obama.
Obama says the United States will continue to press the Cuban government on issues of political freedom.
If you see a spelling error on our site, select it and press Ctrl+Enter