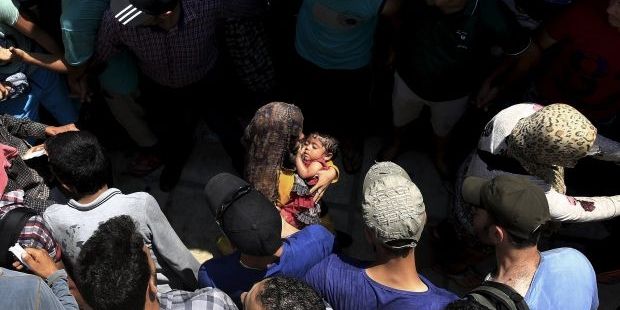 REUTERS
The first temporary emergency rules for relocating an initial 40,000 over two years from Italy and Greece only were approved by the parliament on September 9.
"Parliament's backing in record time of the European Commission's September 9 proposal to relocate 120,000 asylum seekers sends a clear signal to EU home affairs ministers, who meet again on Tuesday, September 22, that it is high time to act and finally agree on this second emergency scheme," the press release says.
Under the Commission proposal, additional 120,000 asylum seekers would be relocated from Italy (15,600), Greece (50,400) and Hungary (54,000). This number comes on top of the initial scheme to relocate 40,000 asylum seekers, approved by the EP on September 9 and endorsed by the Justice and Home Affairs Council on September 14. The total number of people to be relocated thus reaches 160,000.
The EP backed the Commission's proposal (without amending it) by 370 votes to 134, with 52 abstentions. It then approved a legislative resolution by 372 votes to 124, with 54 abstentions, informing the Council that this approval is without prejudice to the position it will subsequently take on the proposal establishing a permanent crisis relocation mechanism, on which the parliament will co-decide on an equal footing with the member states.