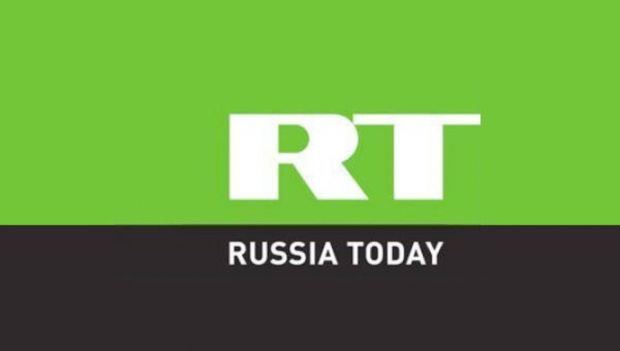 Russia Today
"RT names its competitors the news channels CNN, Fox, BBC, CNBC, MSNBC, Sky and also channels funded by governments—Al Jazeera and CCTV," one document states, according to The Daily Beast. "But compared to the leading news channels on the distribution network, RT does not bear comparison with the others on the sizes of the audiences claimed—the others are watched by tens of millions of people a day, and RT by tens of thousands."
"The 10-year-old network formerly known as Russia Today, appears to be misrepresenting its promulgated success at gaining a broad viewership and promoting the Kremlin's agenda while spending as much as internationally renowned competitors. The network is also accused of exaggerating its audience and impact with its sole financier—the Russian government—and pretending that it has had a far bigger impact in the Western media sphere than it has, particularly online. Its highest-trafficked videos on YouTube, for instance, apparently pertain to "metrosexuals, bums, etc." rather than anything political," claims the artcle by Katie Zavadski published by the Daily Beast.
The Daily Beast obtained these documents from Vasily Gatov, a former RIA Novosti [now defunct RT rival] employee who had a hand in their preparation. He says they were meant for top Kremlin officials.
Read alsoHow Russian television transformed into a 'propaganda machine'"Since RT's earliest days, something always looked wrong to me," Gatov said. "RT persistently pretended that it was much more important and much bigger that could be confirmed by any data. While RT's internal reporting told their commissioner—the Russian government—that they'd managed to overcome CNN and the BBC in terms of viewership, no signs of this could be found in reliable data, audited and vetted by foreign sources. Their social media growth, reported in every public statement by RT as a 'phenomenon,' also looked suspicious."
Read alsoA Russian Internet propaganda effort on Ukraine exposedAmong the allegations made in the hundreds of pages of materials is that RT wrongfully described its English, Spanish, and Arabic-language broadcasts as reaching 630 million people worldwide in 2013. "In reality, that number is just the theoretical geographical scope of the audience," one document deadpans, and the network's only tangible success is found in several Arab countries. It claims the real audience is measured by internationally acknowledged ratings agencies, and those agencies don't place RT anywhere near the numbers it claimed.
"RT claims that 'more than 100 million viewers in US cities receive the channel 24 hours a day via satellite and cable networks,'" the documents say. In reality that's just the total population of homes where "through cable networks, one can theoretically receive RT in a package with hundreds of others of channels."
Read alsoBlogger uncovers evidence of several new pro-Kremlin 'troll factories' - mediaThe documents say that its viewership doesn't even amount to 0.1% of
Europe's television audience, except in Britain, where the 2013 viewership was put at about 120,000 people daily: "In May 2013, RT occupied 175th place out of 278 channels in Great Britain, or 5th place out of 8 cable news channels in the UK."
However, even this metric has shrunk in the last two years. The most recent Broadcasters' Audience Research Board ratings for U.K. television viewership put RT at 100,000 viewers a day, and 0.17 percent of the total viewing population.
Read alsoU.S. to grant $500,000 to counter Russian propaganda in Baltic StatesThe question of whether or not the Putin government is getting value for ruble with RT is likely the RIA Novosti team's most damning finding. A graph shows that the network's annual costs are more than double those of Al Jazeera, which made television rankings in 32 countries when looking at both its Arabic- and English-language varieties. Another competitor, Euronews, cost $9,200,000 to RT's $168,300,000—and made ratings in 12 countries to RT's one. The BBC cost $222 million, and made "almost all" TV ratings considered.