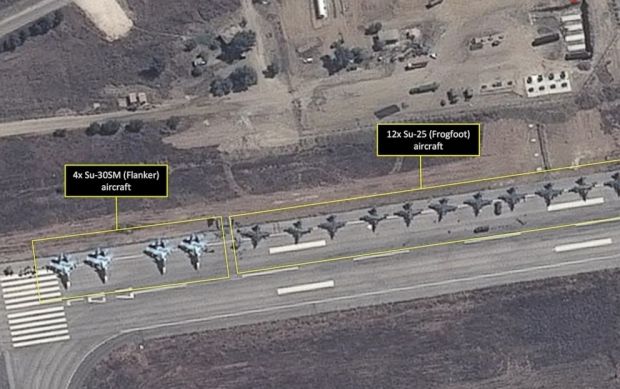 abcnews.go.com
In a significant increase to its new military presence in Syria, Russia sent in 24 additional fighter aircraft this past weekend to the airfield in Latakia that U.S. officials say has become a Russian air operations hub in the war-torn country. Meanwhile, the troubled U.S. effort to train moderate Syrian rebels to fight ISIS continues as a second group of 71 fighters has entered Syria, ABC News has reported.
U.S. officials said that over the weekend Russia flew in 24 attack aircraft into Latakia, joining four fighter aircraft that arrived last Friday. That initial group of fighter aircraft is now believed to be SU-30 "Flanker" air-to-ground attack aircraft.
Twelve SU-25 "Frogfeet" and 12 SU-24 "Fencer" attack aircraft flew surreptitiously into Syria accompanying the now daily Condor cargo flights arriving in Latakia, according to a U.S. official.
In addition, unarmed Russian drones began flying reconnaissance missions over Syria this weekend.
The flow of additional Russian military equipment continues at the airfield in the Mediterranean city that is located in a stronghold of support for Syrian President Bashar al-Assad.
The number of Mi-17 and Mi-24 attack helicopters has grown to 15, nearly double the number of helicopters at the base last week, the U.S. official said.
Russia now has 36 armored personnel carriers, nine tanks and two air-defense missile systems at the airfield in Latakia, according to U.S. officials. The ground vehicles and helicopters are consistent with the type of equipment that would presumably be needed to defend the new operations hub. It is believed that there are now more than 500 Russian military personnel operating at the airfield.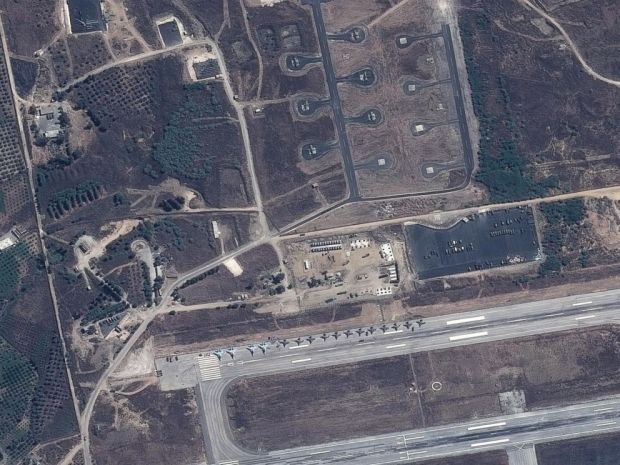 abcnews.go.com