Russia launches Rokot carrier with three military satellites
11:32, 24 September 2015
World
A Russian Rokot launch vehicle – with a Briz-KM Upper Stage – has successfully launched from the Plesetsk space center in northern Russia, carrying three Rodnik satellites and potentially another – as yet unnamed – bird, according to a report by NASA Spaceflight.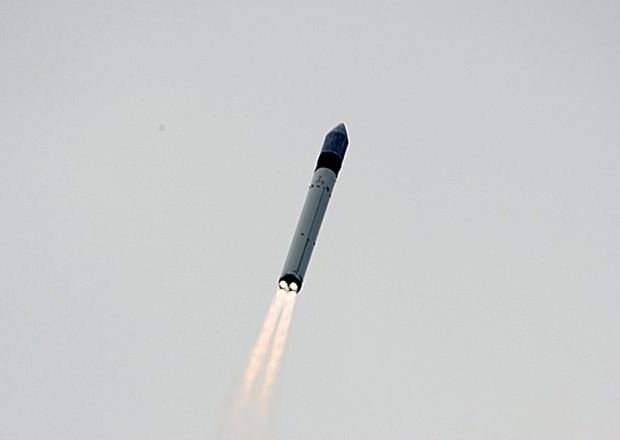 structure.mil.ru
The launch took place at 01:00 Moscow time on Thursday.
This Russian launch system is tailored to payloads requiring a performance of at least 1,950 kg for launches into Low Earth Orbit (LEO). The three-stage liquid fueled rocket has dedicated launch facilities at Plesetsk Cosmodrome under the control of Eurockot, the report says.
Rokot – also referred to as "Rockot" – is a fully operational, three stage, liquid propellant Russian launch vehicle which is being offered commercially by Eurockot Launch Services for launches into low earth orbit. The German-Russian joint venture company was formed specifically to offer this vehicle commercially.
If you see a spelling error on our site, select it and press Ctrl+Enter