White House: Obama and Putin to meet in NY
10:29, 25 September 2015
World
U.S. President Barack Obama and Russian President Vladimir Putin will meet in New York next week at a time of high tension in Europe and the Middle East, but the Kremlin and the White House disagreed on Thursday over the top priority for the talks, Reuters has reported.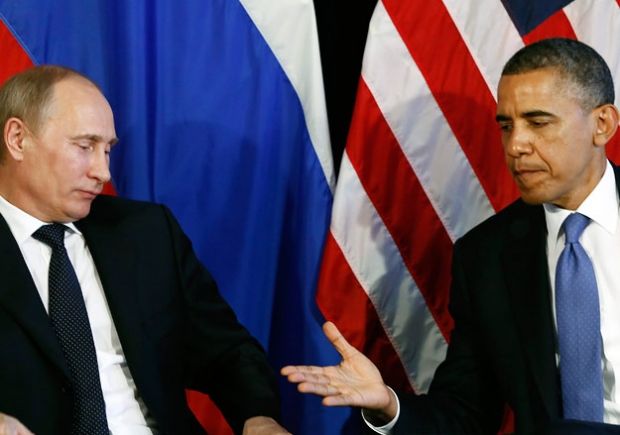 REUTERS
The White House insisted the meeting would focus on eastern Ukraine, where Russian-backed forces are fighting the Kyiv government, prompting tough sanctions that have damaged Russia's economy, according to Reuters.
Moscow, however, said the main focus would be on Syria, where Russia has built up its military forces in recent weeks with combat aircraft, tanks and other equipment in support of President Bashar al-Assad.
Putin's spokesman, Dmitry Peskov, told reporters: "Of course, the primary topic will be Syria." Asked whether Ukraine would be discussed, he said: "Well, if time allows."
"There will be time," Obama's spokesman, Josh Earnest, retorted during a briefing in Washington. Earnest, speaking at the White House, played down the possibility for any "major announcement" from the meeting.
The leaders will be in New York to address the United Nations General Assembly on Monday morning. Peskov said the meeting would take place after Putin's speech, but Earnest declined to say when it would happen.
The two camps also differed over who called for the meeting. The Kremlin said it was organized "by mutual agreement," but Earnest said it was being held at Putin's request. He said the Russians were "more desperate" to talk to their American counterparts because of the economic sanctions' impact.
If you see a spelling error on our site, select it and press Ctrl+Enter