Putin: Syrian war may be stopped by helping Assad
12:02, 25 September 2015
World
Russian President Vladimir Putin claims the Syrian crisis can only be solved by strengthening the effective government structures in the country and helping Syrian President Bashar al-Assad fight terrorism, according to CBS News.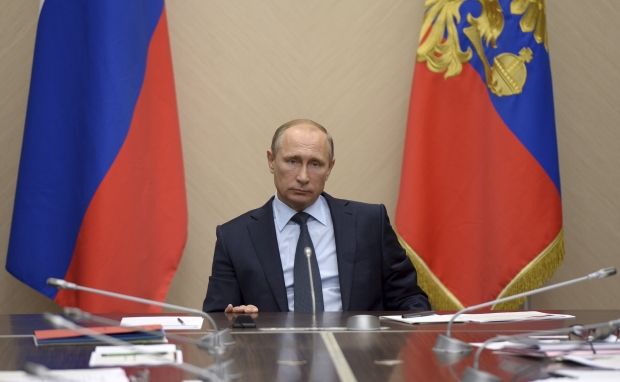 REUTERS
"And there is no other solution to the Syrian crisis than strengthening the effective government structures and rendering them help in fighting terrorism. But at the same time, urging them to engage in positive dialogue with the rational opposition and conduct reform," Putin said in an interview with CBS News prior to his trip to the UN General Assembly.
"And it's my deep belief that any actions to the contrary in order to destroy the legitimate government will create a situation which you can witness now in the other countries of the region or in other regions, for instance in Libya, where all the state institutions are disintegrated. We see a similar situation in Iraq," he said.
UNIAN reported earlier citing U.S. Secretary of Defense Ashton Carter, discussions conducted with Russia about Syria will not change U.S. policy condemning Russian aggression in Ukraine and its anti-Russian sanctions.
If you see a spelling error on our site, select it and press Ctrl+Enter