Estonia's Kohver exchanged with Russia for officer convicted of spying
18:33, 26 September 2015
World
Estonian Internal Security Service officer Eston Kohver, imprisoned by Moscow on espionage charges, has been exchanged for a former officer of the Estonian security police Alexei Dressen convicted for transferring secret data to Russia, Russian information agency TASS reported referring to the public relations center of the Russian Federal Security Service (FSB).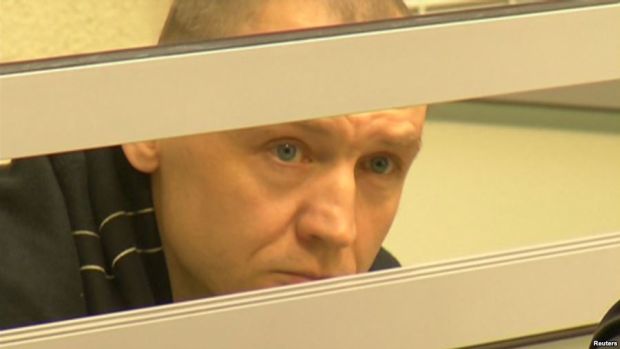 REUTERS
At the same time, Mark Feygin, Savchenko's lawyer, wrote on his Twitter page that such step of the Russian authorities could accelerate the decision taking with regard to Ukrainian fighter pilot Nadiya Savchenko.
Two border checkpoints were closed during the exchange, which took place on a bridge over the Piusa river that divides Russia's western Pskov region and Estonia's Polva county, according to a statement by Russia's FSB.
A source in Russian security services told that Dressen had been collecting information about the activity of intelligence services of the United States and the United Kingdom in the Baltic republics since the 1990s on the orders of Russian counterintelligence services, according to the report.
"During 20 years of work in the Estonian security police service, Dressen obtained and delivered to Moscow a colossal amount of valuable documents regarding secret operations of the U.S. CIA and the British MI6 against Russia from the position of the Baltic countries," the source said.
Dressen is said to have helped expose agents of a number of foreign intelligence services working in Russia, prevent attempts of Western secret services to recruit agents from amongst senior Russian officials, and establish the identity of persons behind numerous anti-Russian actions in the Baltic countries, according to the source.
As UNIAN reported earlier, Estonia claims that its security official Eston Kohver, who is said to have carried out his task of investigating cross border crime and smuggling, was abducted at gunpoint from the Estonian side of the border by Russians.
The incident occurred on the closing day of the NATO Summit, during which the allies reaffirmed their commitment to defend each other if attacked by Russia.
If you see a spelling error on our site, select it and press Ctrl+Enter