Obama about Kremlin aggression: "It could happen to any nation"
19:07, 28 September 2015
World
U.S. President Barack Obama said in a wide-ranging address to the United Nations General Assembly on Monday that the United States understood the long history that Russia had with Crimea and Ukraine, but a fidelity to international rules required that the United States respond forcefully to Russia's intervention in Crimea and Ukraine, as without consequence, "it could happen to any nation."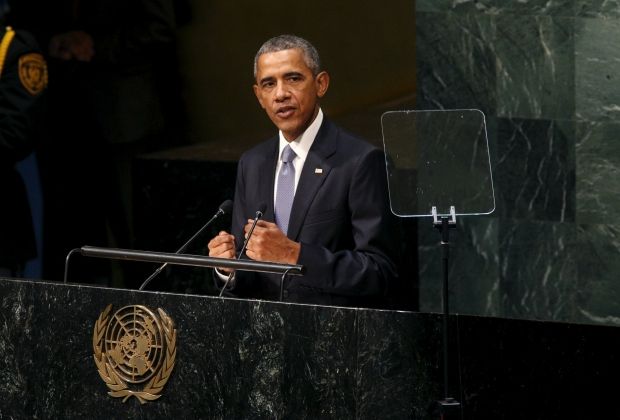 REUTERS
"But we cannot stand by when the sovereignty and territorial integrity of a nation is flagrantly violated," he said.
"If that happens without consequence in Ukraine, it could happen to any nation gathered here today," Obama said adding later, "Imagine if, instead,  Russia had engaged in true diplomacy."
"That's the basis of the sanctions that the United States and our partners impose on Russia. It's not a desire to return to a Cold War," he said.
If you see a spelling error on our site, select it and press Ctrl+Enter