Saudi Arabia says there is 'no future' for Assad in Syria
14:10, 30 September 2015
World
Saudi Arabia's Foreign Minister Adel Al-Jubeir said there were no circumstances where Bashar al-Assad could remain in power, and called on the Syrian president to give up power or be removed by force, according to The Guardian.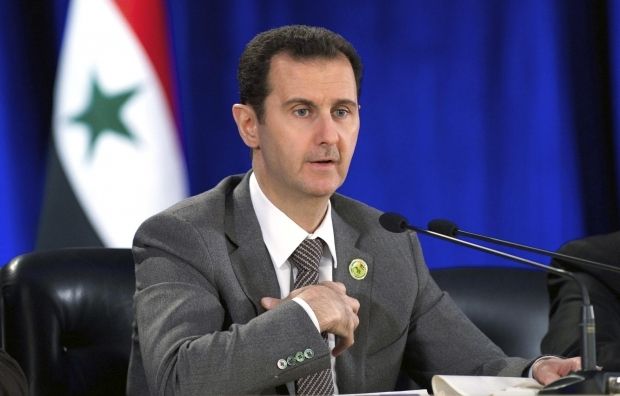 REUTERS
"There is no future for Assad in Syria," Jubeir told journalists at the UN General Assembly, The Guardian reports.
"There are two options for a settlement in Syria. One option is a political process where there would be a transitional council. The other option is a military option, which also would end with the removal of Bashar al-Assad from power," he said.
"This could be a more lengthy process and a more destructive process but the choice is entirely that of Bashar al-Assad," Jubeir said.
Read alsoSaudi Arabia withdraws overseas fundsThe foreign minister did not specify how Assad would be forcibly removed, but pointed out that Saudi Arabia is already backing "moderate rebels" in the civil war.
The Saudi intervention fuelled already heated debates at the UN over Syria's future, where the Russian president, Vladimir Putin, issued a forthright defense of the Syrian regime, according to the report.
Read alsoStratfor analytics tell why Mistrals sold to EgyptRussia continues to promote a separate negotiating effort, seeking to recruit countries to its view of Syria and the need for Assad to remain. The foreign minister, Sergei Lavrov, is chairing a ministerial meeting to that end on Wednesday, the report reads.
If you see a spelling error on our site, select it and press Ctrl+Enter