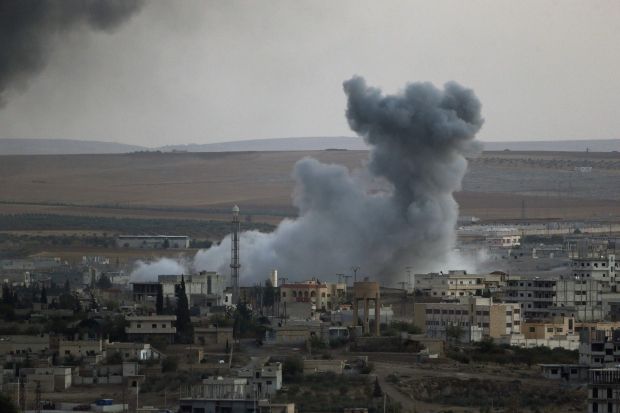 REUTERS
The strikes reportedly hit rebel-controlled areas of Homs and Hama provinces, causing casualties, the BBC said.
The U.S. says it was informed an hour before they took place.
Russian defence officials say aircraft carried out about 20 missions targeting Islamic State, but U.S. officials said that so far they did not appear to be targeting IS-held territory.
The Russian defence ministry said the country's air force had targeted IS military equipment, communication facilities, arms depots, ammunition and fuel supplies - and did not hit civilian infrastructure or areas nearby.
Russia's defense ministry posted footage of the airstrikes on its official YouTube channel on the same day.
Syrian opposition activists said Russian warplanes had hit towns including Zafaraneh, Rastan and Talbiseh, resulting in the deaths of 36 people, a number of them children.