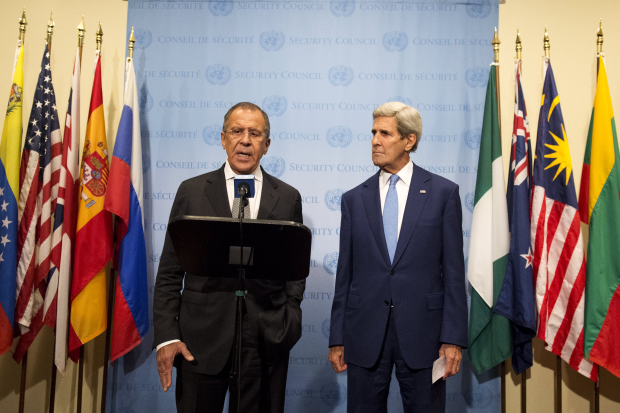 REUTERS
"Our American partners have concerns that our air strikes may have the wrong targets. They expressed these concerns to us, insisting they had some kind of evidence. So we asked them to show it, because we take full responsibility for our targets," Lavrov said.
"Rumors and speculations that our targets are not related to ISIS are unfounded. Our government published information about purposes of those airstrikes and their results," Lavrov told Russian media.
"We are very closely watching our strikes that they are carefully conducted. Our targets are solely the positions of objects and equipment belonging to the armed terrorist group ISIS," Lavrov said.
Read alsoSyrian opposition accuses Russia of aggression against civiliansAccording to the minister, the Russian Air Force is being used in Syria in coordination and cooperation with the Syrian Air Force, exclusively engaging Islamic State ground targets.
As UNIAN reported earlier, U.S. Secretary of State John Kerry, said after a meeting with Russian Foreign Minister Sergei Lavrov that Russian and the U.S. military would soon hold consultations on Syria in order to avoid any accidental conflict.