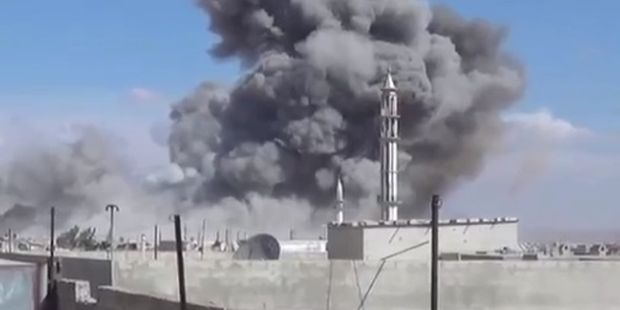 Screenshot
Saudi Ambassador Abdallah Al-Mouallimi expressed "profound concern regarding the military operations which Russian forces have carried out in Homs and Hama today, places where ISIS forces are not present. These attacks led to a number of innocent victims. We demand it stop immediately and not recur," the report reads.
"As for those countries that have claimed recently to join in the fight against ISIS terrorism, they can't do that at the same time as they support the terrorism of the Syrian regime and its terrorist foreign allies like Hezbollah and the Quds Force and other terrorist sectarian groups," he added in comments broadcast by Saudi-owned al-Arabiya television.
Read alsoSaudi Arabia says there is 'no future' for Assad in SyriaRussia's move looks likely to chill a tentative detente observed this year between Russia and Saudi Arabia despite their backing for opposing sides in Syria's conflict and their differences over the issue of Iran's nuclear program, according to the report.
Read alsoStratfor analytics tell why Mistrals sold to EgyptEarlier, Saudi Arabia did not rule out a military option for the change of regime in Syria, which would end with the removal of Bashar al-Assad by force if he would refuse to give up power.