Putin's gamble: Syria move born of hopes of coming in from cold – Bloomberg
19:55, 02 October 2015
World
Publicly, Russia's government says the Syrian air campaign is aimed only at helping Assad's forces to fight terrorists, denying any broader motivation. But in private, officials say the Kremlin's plans emerged over the last several months, fueled by setbacks Assad's forces suffered on the battlefield in the spring and summer and by the continuing deep-freeze in relations with the U.S. and Europe over Ukraine, according to Bloomberg.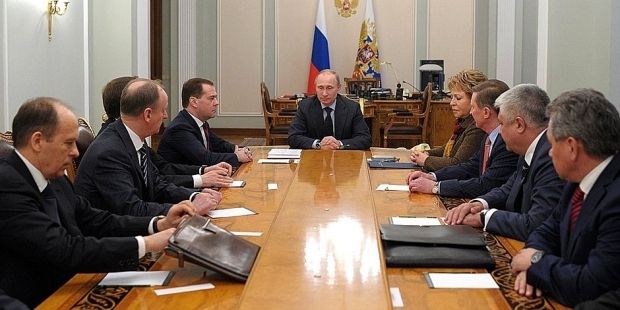 Photo from kremlin.ru
"This account is based on interviews with five senior Russian officials in the past week, all of whom spoke on condition of anonymity because they were discussing confidential matters," Henry Meyer and Ilya Arkhipov of Bloomberg wrote in the article titled "Putin's Gamble: Syria Move Born of Hopes of Coming in From Cold" on October 2.
According to Bloomberg, encouraged by hardliners in his inner circle, the Russian president sensed not only a chance for the Kremlin to shore up its last remaining ally in the Middle East, at least temporarily. He also saw a way to muscle his way out of the isolation he faced following the Ukraine crisis, re-asserting the nation's role as a global power, senior Russian officials said.
Russia started to consider the use of force in Syria in August when it became clear that Assad was on the edge of collapse, a senior Russian diplomat said.
The officials admit that the Syrian move is a big risk. The Kremlin is preparing for a major campaign that could last at least several months, they said. The military presence, though, will remain in Syria much longer, according to the senior diplomat.
If you see a spelling error on our site, select it and press Ctrl+Enter