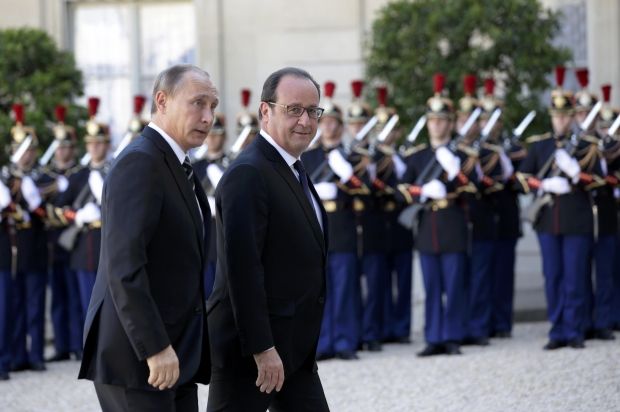 REUTERS
"Those are: attack ISIS and Al Qaeda and no other targets, ensure the safety of civilians, and put in place a political transition that will see the departure of Russia's ally Syrian President Bashar Al-Assad," Reuters wrote.
Both Hollande and Putin looked stern and frosty-faced as the French leader welcomed his Russian counterpart in the yard of the Elysee palace, exchanging a couple of terse handshakes in front of photographers and cameramen, Reuters said.
Russia bombed Syria for a third day on Friday, mainly hitting areas held by rival insurgent groups rather than the Islamic State fighters it said it was targeting, according to UK-based Syrian Observatory for Human Rights.