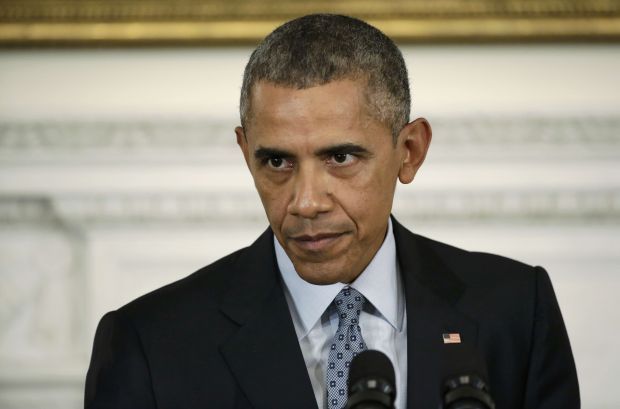 REUTERS
"The problem here is Assad and the brutality that he's inflicted on the Syrian people, and it has to stop," Obama said at a White House news conference, the BBC reports.
"We're not going to co-operate with a Russian campaign to destroy anyone who is disgusted and fed up with Assad."
He added: "From their [Russia's] perspective, they're all terrorists. And that's a recipe for disaster."
And Obama warned Russian President Vladimir Putin that Russia - and another Assad ally, Iran - faced dangers ahead.
"A military solution alone, an attempt by Russia and Iran to prop up Assad and try to pacify the population is just going to get them stuck in a quagmire. It won't work. They will be there for a while if they don't take a different course."
But he conceded that neither Russia nor the U.S. would engage in a "proxy war" because of their differences over Syria.