Eurotunnel resumes after migrant breach
18:40, 03 October 2015
World
Channel Tunnel services are running, but with delays of up to two hours, after around 120 migrants broke into the terminal on the French side, according to the BBC.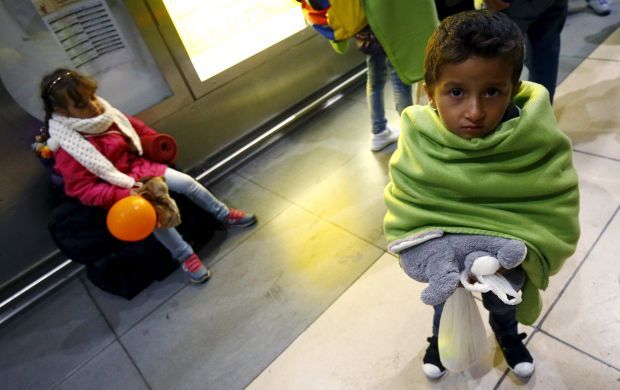 REUTERS
Trains between Folkestone and Calais were suspended overnight after an "organized" group of 200 migrants broke through security fencing, the BBC reports.
One Eurotunnel employee and two police officers were injured in the incident.
Both tunnels reopened on Saturday after security checks for people inside and damage to equipment.
There had been delays of up to three hours during the morning while all services ran on one of the two tunnels.
Trains were stopped from 23:30 BST on Friday after security staff were overwhelmed by the "number and aggression" of the group, Eurotunnel spokesman John Keefe said.
Staff was shoved and stones thrown as security fences were breached, he said.
"Services were suspended because of the very large, determined and organized group of migrants who burst through the fence and made their way to the terminal," he said.
People had gone to the end of new security fencing, installed during the summer months, and broken through older fences. Police were waiting at the tunnel to round up those who reached it, he added.
If you see a spelling error on our site, select it and press Ctrl+Enter