U.S.-backed Syrian rebels appeal for antiaircraft missiles - The Washington Post
21:39, 03 October 2015
World
U.S.-backed rebels in Syria appealed to the Obama administration on Friday for anti-aircraft missiles to defend their positions against relentless Russian airstrikes that have so far mostly targeted the moderate opposition to President Bashar al-Assad's rule, according to The Washington Post.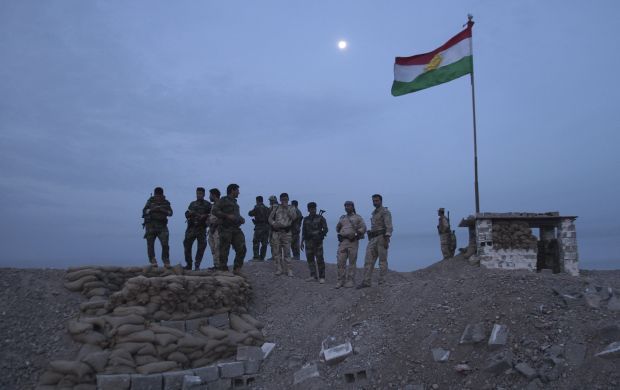 REUTERS
"We need one of two things. Either a clear policy from the United States to prevent Russia and the regime from bombing Syrians, or otherwise they should send us anti-aircraft missiles so that we can confront the Russian planes," said Hassan Haj Ali, the commander of Suqour al-Jabal, U.S.-backed group targeted by Russian strikes on Thursday, the report says.
"If they don't help us, people will lose trust in our supporters, and this will increase extremism," he added.
One of the groups that have received weapons and training under the program said its positions in the Hama town of Latamneh were hit by 15 bombs on Friday, the third and heaviest consecutive day of strikes against the town. Although Russian officials have insisted that their attacks are only targeting the Islamic State, the al-Qaeda affiliate Jabhat al-Nusra or "other" terrorist organizations, no other military group is present in the town, according to Capt. Mustafa Moarati, a spokesman for the Tajamu al-Izza rebel brigade.
A U.S military official said the request was under consideration. Repeated requests by U.S.-backed rebels to be supplied with anti-aircraft missiles to be used against Syrian aircraft have been repeatedly refused in the past.
"It's a complicated question and an even more complicated answer," said the official, speaking on the condition of anonymity to discuss the matter freely. "Any decisions that we make, there are going to be ramifications," not just for the United States but also for Washington's partners in the military coalition against the Islamic State, he said.
If you see a spelling error on our site, select it and press Ctrl+Enter