Hammond: Russia conducting 'asymmetric warfare' in Syria
11:53, 05 October 2015
World
Russia is engaged in "classic asymmetric warfare" in Syria by using its military clout to prop up President Bashar al-Assad while saying it is attacking Islamic State militants, British Foreign Minister Philip Hammond said in an interview with Reuters in Manchester on Sunday.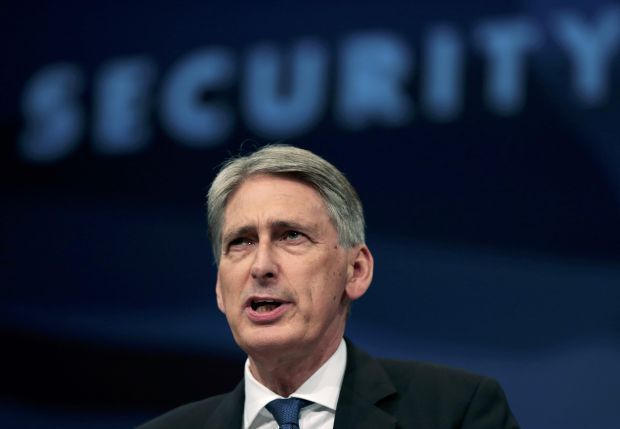 REUTERS
Russia last week began striking targets in Syria – a dramatic escalation of foreign involvement in the civil war which has been criticized by the West as an attempt to prop up Assad, rather than its purported aim of attacking Islamic State.
"It looks like a classic bit of Russian asymmetric warfare – you have a strong propaganda message that says you're doing one thing while in fact you are doing something completely different and when challenged you just flatly deny it," Hammond said, according to Reuters.
He said Britain had held discussions with Russia but kept on getting the same response - that Moscow was attacking Islamic State militants in Syria.
"You try talking to the Russians. They just keep repeating their position – that is by the way also the Iranian position – and it is just incredible," he said.
Hammond said the key to ending the suffering caused by the four-year civil war was a managed transition to peace – even if it meant Assad retained power temporarily.
"If the price for doing that is that we have to accept that Assad will remain as titular head of state for a period of time, do I really care if that's three days, three weeks, three months or even longer? I don't think I do," he said.
But Hammond said that for such a transition, Assad should make a pledge not to run in any future election and that he would give up control over Syria's security apparatus.
He added that there was no agreement with Moscow and Tehran on such a transition.
"The key is that there must be a transition – at the moment there is no agreement with the Russians and the Iranians even that there should be a transition," he said.
If you see a spelling error on our site, select it and press Ctrl+Enter