Hotel used by Yemen's PM Badah hit in Aden
12:27, 06 October 2015
World
A hotel in Aden housing Yemen's prime minister and his cabinet has been hit by a rocket attack, residents say, according to the BBC.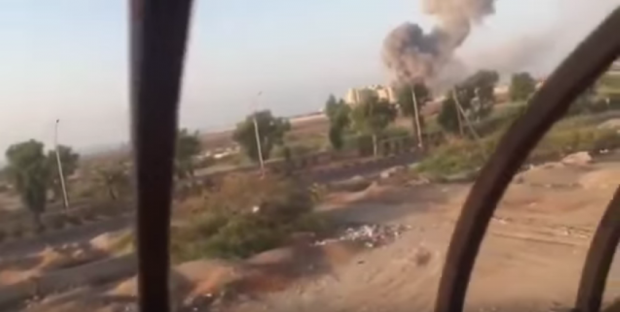 Yemen / Screenshot
There are reports of casualties, though not among ministers staying there.
The Qasr hotel has been used a seat of government since a Saudi-led coalition forced Houthi rebels from Aden, Yemen's second city, the BBC said.
The Houthi rebels advanced on the city and in March forced President Abdrabbuh Mansour Hadi and the government to flee to Saudi Arabia.
In July, pro-government militiamen and soldiers drove the Houthis and allied army units loyal to former President Ali Abdullah Saleh out of the port city with the help of coalition ground forces.
Hadi returned to Aden from exile late last month, though he was not reported to be staying at the Hotel Qasr when it was attacked early on Tuesday.
Residents have complained that the city has descended into chaos and lawlessness, with jihadist militants affiliated to al-Qaeda and Islamic State seen on the streets.
The UN says almost 4,900 people have been killed in the past six months of fighting in Yemen, including 2,200 civilians.
If you see a spelling error on our site, select it and press Ctrl+Enter