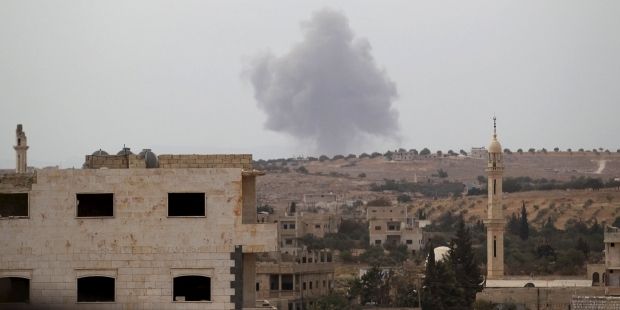 REUTERS
Major General Qassem Soleimani's visit to Moscow was the first step in planning for a Russian military intervention that has reshaped the Syrian war and forged a new Iranian-Russian alliance in support of Assad, the report says.
As Russian warplanes bomb rebels from above, the arrival of Iranian special forces for ground operations underscores several months of planning between Assad's two most important allies, driven by panic at rapid insurgent gains.
His Moscow meeting outlined the deteriorating situation in Syria, where rebel advances toward the coast were posing a danger to the heartland of Assad's Alawite sect, where Russia maintains its only Mediterranean naval base in Tartous.
"Soleimani put the map of Syria on the table. The Russians were very alarmed and felt matters were in steep decline and that there were real dangers to the regime. The Iranians assured them there is still the possibility to reclaim the initiative," a senior regional official said. "At that time, Soleimani played a role in assuring them that we haven't lost all the cards."
Soleimani is the commander of the Quds Force, the elite extra-territorial special forces arm of Iran's Revolutionary Guards, and reports directly to Iran's Supreme Leader, Ayatollah Ali Khamenei.