EU develops secret plan to throw out thousands of migrants – The Times
12:24, 07 October 2015
World
Hundreds of thousands of failed asylum seekers will be deported from Europe within weeks under secret plans leaked to The Times.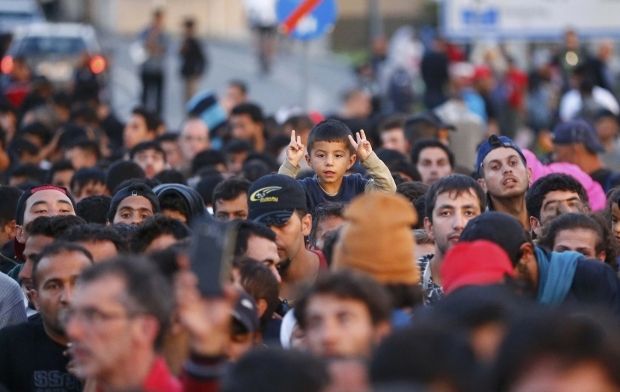 REUTERS
Brussels will threaten to withdraw aid, trade deals and visa arrangements if countries such as Niger and Eritrea refuse to take back their economic migrants, the report says.
A draft diplomatic text to be discussed by EU home office ministers, including Theresa May, says countries must send more migrants home. A special agency Frontex will also be established for addressing the deportation of migrants.
The proposals also envisage EU states detaining thousands of migrants to prevent them from absconding to avoid deportation.
The European Union is planning to start talks with the countries that are not members of the EU so that all refugees sent back home would be accepted by their countries.
If you see a spelling error on our site, select it and press Ctrl+Enter