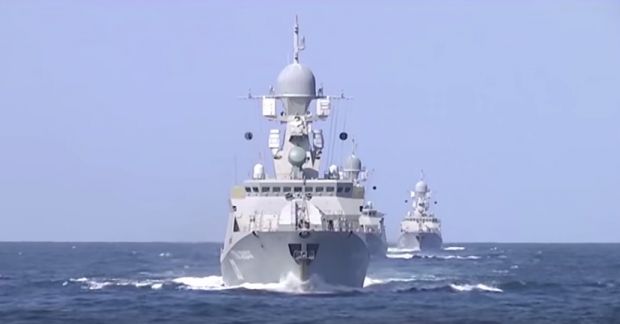 screenshot
Shoigu said the strikes were launched from the Caspian Sea using precise long-range missiles that flew 1,500 kilometers to their targets, CNN reported.
Since September 30, the Russian Air Force has been conducting air raids in Syria, both in the areas controlled by the Islamic state, and the territories hosting insurgents opposing regime of President Bashar al-Assad, according to Russia's online portal Meduza.
According to Sergei Shoigu, during airstrikes, 19 command points of Islamic state were destroyed, as well as 12 weapon storages and 71 armored vehicles. 23 war planes are involved in the campaign, according to the minister. It is noteworthy there were no earlier reports on the use of Russia's battleships.
Shoigu also said that it is impossible to defeat Islamic state without the support of the U.S. and Turkey.
Russia's Defense Ministry has posted a video on its official YouTube channel supposedly showing the launch of missiles from Caspian Fleet battleships overnight.