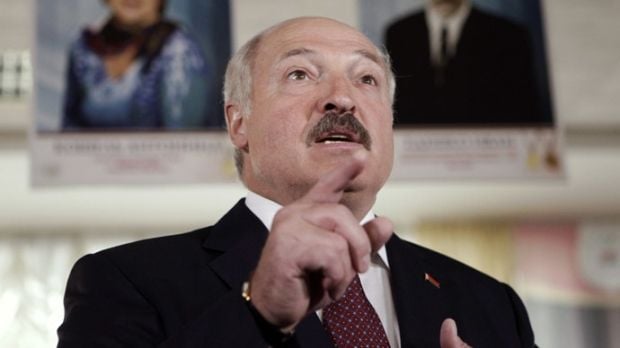 REUTERS
EU foreign ministers will take the decision on Monday, diplomats said, ending three weeks of difficult talks to respond to his pardoning of six jailed political prisoners in August and hosting of peace talks for Ukraine in February, the report reads.
Those moves have cemented a perception among EU officials that Lukashenko, the close Moscow ally known in the West as Europe's "last dictator," is opening up Belarus to Europe.
"Depending on Lukashenko's conduct at the presidential election, the decision to lift sanctions for four months will be formally adopted on Monday," said one senior EU diplomat close to the issue.
"The EU needed to respond to the freeing of the political prisoners," a second diplomat said.
Diplomats say the EU's list of around 140 individuals will be suspended from the end of October until the end of February, allowing those in question to move their money around and travel again. An arms embargo will remain.
However, the European Union will keep the sanctions, which have been renewed every October for the last few years, under review. The suspensions could be allowed to expire if Belarus is seen as committing fresh rights abuses.
Four members of Lukashenko's security services, suspected of being behind the disappearances of political opponents, will remain under sanctions.