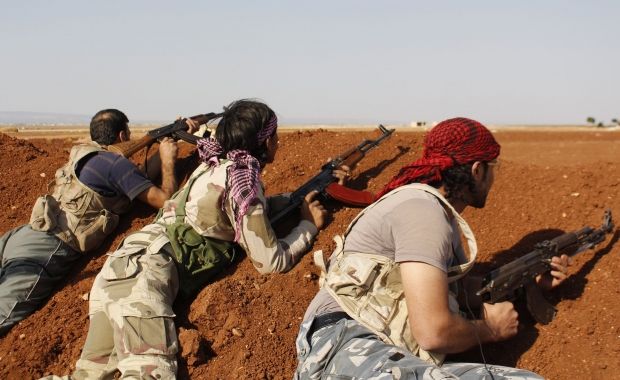 REUTERS
Pentagon officials were expected to officially announce the end of the program on Friday, as Defense Secretary Ashton B. Carter leaves London after meetings with his British counterpart, Michael Fallon, about the continuing wars in Syria and Iraq, the report says.
"I wasn't happy with the early efforts of the program," Carter said during a news conference with Fallon. "So we have devised a number of different approaches." Carter added, "I think you'll be hearing from President Obama very shortly on the program."
A senior Defense Department official, who was not authorized to speak publicly and who spoke on the condition of anonymity, said that there would no longer be any more recruiting of so-called moderate Syrian rebels to go through training programs in Jordan, Qatar, Saudi Arabia or the United Arab Emirates. Instead, a much smaller training center would be set up in Turkey, where a small group of "enablers" — mostly leaders of opposition groups — would be taught operational maneuvers like how to call in airstrikes.