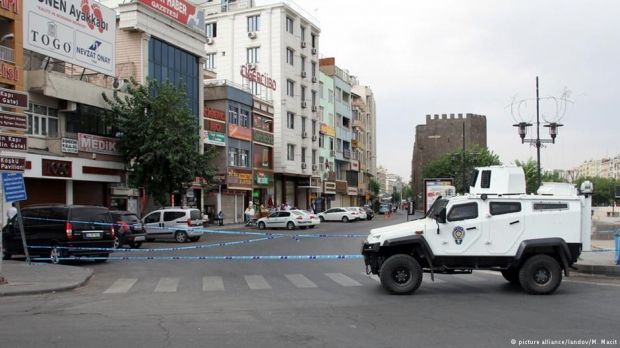 dw.com
TV footage shows scenes of panic and people lying on the ground covered in blood, amid protest banners, the report reads.
The blasts took place near the city's central train station as people gathered for a march organized by leftist groups.
Turkey's president condemned the attacks as "terrorist acts."
Recep Tayyip Erdogan denounced what he called "this loathsome attack that targeted our unity and our togetherness."
Government officials are investigating reports that a suicide bomber was behind at least one of the explosions.
The pro-Kurdish HDP party was among those attending the rally, which was demanding an end to the violence between the Kurdish separatist PKK militants and the Turkish government.
The party said in a statement that it believes its members were the main target of the bombings.
The leader of the HDP has blamed the state for the attack, which he called "a huge massacre," and cancelled all election rallies.
Turkey is holding a re-run of June's inconclusive parliamentary elections on November 1.