Dutch watchdog proves Russian-made missile hit flight MH17 - The Sunday Times
16:00, 12 October 2015
World
A Dutch investigation into flight MH17 will confirm the Malaysia Airlines plane that crashed in eastern Ukraine last year was shot down by a Russian-made BUK surface-to-air missile, according to The Sunday Times.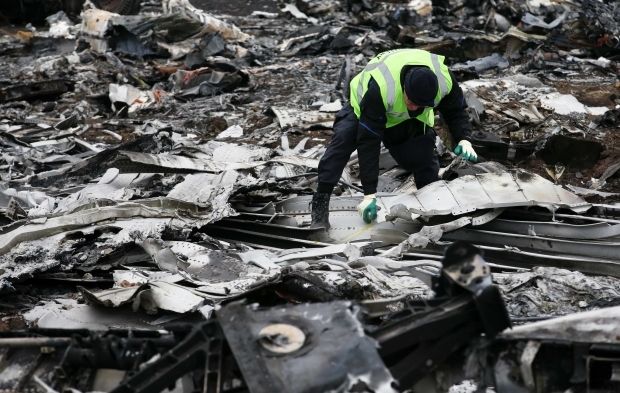 REUTERS
Sources close to the investigation told The Sunday Times the report will confirm the damage to the aircraft was consistent with a mid-air strike by an exploding missile such as the BUK.
One of the unnamed militant commanders is quoted as saying that his men were not familiar with the BUK technology, but it appeared that it was easier to operate than it seemed.
Read alsoMH17: Bellingcat identifies those involved in transporting BukThe report by the Dutch Safety Board, a government transport watchdog, will be published on Tuesday during the unveiling of a partial reconstruction of the Boeing 777, which was pieced together from debris collected from the crash site.
Experts retrieved shrapnel from the missile in the remains of the plane, as well as from the bodies of the 298 passengers and crew, all of whom died in the disaster on July 17 last year.
Read alsoRussia again fakes evidence on MH17 crash - Bellingcat experts 
It is noted, that Russia's Almaz-Antey arms producer will publish its own report simultaneoisly with the Dutch investigators. The Russians are expected to be claiming that the BUK model used for downing MH17 has not been used in Russia since 1999, but are in disposal of the Ukrainian Army.
If you see a spelling error on our site, select it and press Ctrl+Enter