Dutch investigation: Airspace over Ukraine should have been closed
15:42, 13 October 2015
World
The Ukrainian authorities failed to close the airspace over the conflict zone to avoid disaster, when Malaysia Airlines flight MH17 was shot down by a missile, Tjibbe Joustra, Dutch Safety Board chief, said Tuesday at Gilze-Rijen airbase in the Netherlands.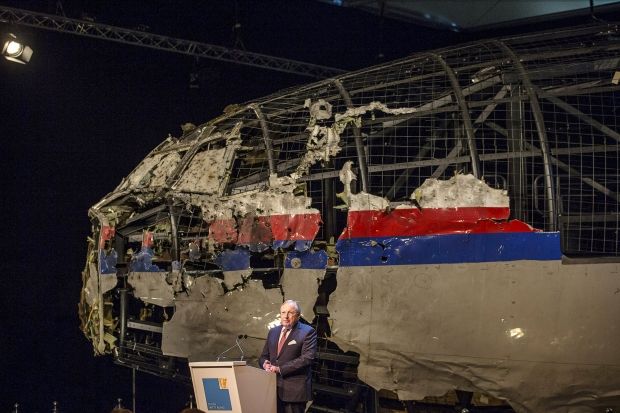 REUTERS
"Ukraine has not closed its airspace," Joustra said.
He noted that the Ukrainian position was such that there was no sufficient reason to close the airspace over the eastern part of the country.
"As a precaution, there was sufficient reason for Ukraine authorities to close the airspace above the eastern part of the country" where armed conflict was taking place, Joustra said.
Read alsoBoeing 777 shot down by Russian Buk – official investigation report"Almost all operators were flying over that area," he said, "because no one thought civil aviation was at risk."
Some 160 flights by 61 operators from 32 different countries flew over the eastern Ukraine conflict zone between July 14-17, 2014 until the airspace was closed after the crash, according to Joustra, The Guardian reported.
A report released Tuesday found that the warhead — which was launched from eastern Ukraine — detonated to the lefthand side of Malaysia Airlines Flight 17's cockpit, Joustra reported.
If you see a spelling error on our site, select it and press Ctrl+Enter