US to deter Russia's destabilizing influence in Ukraine, Syria: Carter
09:50, 15 October 2015
World
U.S. Defense Secretary Ashton Carter says the US has vowed to take "all necessary steps" against a resurgent Russia which is challenging a frustrated Washington in eastern Europe and the Middle East, according to The Guardian.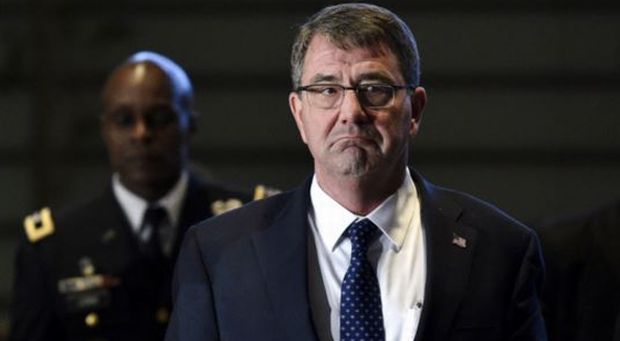 REUTERS
Ashton Carter said the Russian president, Vladimir Putin, had wrapped his country in a "shroud of isolation" which only a drastic change in policy could reverse, The Guardian reports.
"We will take all necessary steps to deter Russia's malign and destabilising influence, coercion and aggression," Carter said, attacking Russian military intervention in Ukraine and Syria.
Carter added that the US will not cooperate as long as Russia pursues a "misguided strategy" in Syria, but Moscow says it has been rebuffed in calls for consultation
As UNIAN reported earlier, the US refused to receive a high-ranking Russian delegation to discuss the Syrian conflict as Washington believes Moscow is now willing to take a constructive part in a fight against the Islamic State.
On Tuesday, Putin said he wanted to send a delegation led by the Russian Prime Minister, Dmitry Medvedev, to the US. "Literally today, we got an official reply," the foreign minister, Sergei Lavrov, said on Wednesday. "We have been told that they can't send a delegation to Moscow and they can't host a delegation in Washington either."
If you see a spelling error on our site, select it and press Ctrl+Enter