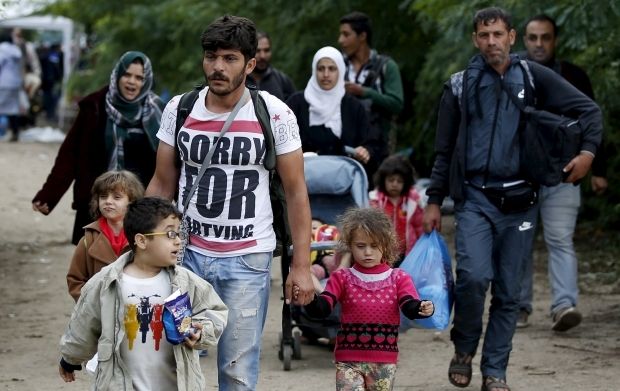 REUTERS
"Massive resettlement is seen as part of a quid pro quo of any deal with Turkey, which the EU is hoping to persuade to play a bigger role in stemming the flow of migrants to Europe," The Financial Times reports.
The plan is expected to be based on recommendations from the United Nations High Commissioner for Refugees (UNHCR), which has urged the EU to resettle nearly 200,000 migrants directly from the states outside the EU, such as Lebanon and Turkey.
It appears that taking refugees from outside the European Union is less controversial than distrbuting migrants who have already arrived in the EU.
Great Britain will not be obliged to take part in a new resettlement plan, although it might participate upon own will.