Reuters: Iran deal closer to reality as U.S. prepares sanctions waivers
09:00, 19 October 2015
World
The United States approved conditional sanctions waivers for Iran on Sunday, though it cautioned they would not take effect until Tehran has curbed its nuclear program as required under a historic nuclear deal reached in Vienna on July 14, according to Reuters.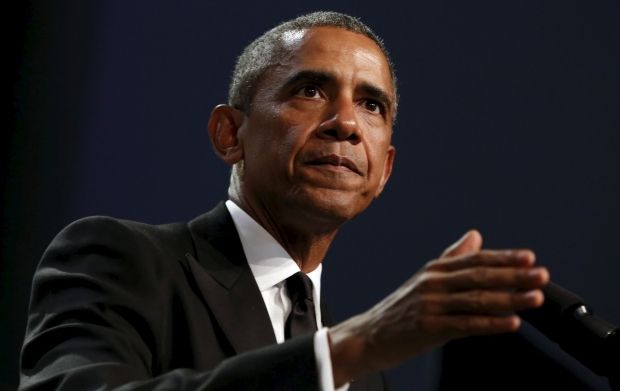 REUTERS
"Today marks an important milestone toward preventing Iran from obtaining a nuclear weapon and ensuring its nuclear program is exclusively peaceful going forward," U.S. President Barack Obama said in a White House statement, Reuters wrote.
In a memo, he directed the secretaries of state, treasury, commerce and energy "to take all necessary steps to give effect to the U.S. commitments with respect to sanctions described in (the Iran deal)."
Several senior U.S. officials, who spoke to reporters on condition of anonymity, said actual sanctions relief for Iran was at least two months away.
Sunday was "adoption day" for the deal, which came 90 days after the U.N. Security Council endorsed the agreement reached by Iran, the United States, Britain, France, Germany, Russia and China under which most sanctions on Iran would be lifted in exchange for limits on Tehran's nuclear activities.
Secretary of State John Kerry said Iran would now have to act to restrain its nuclear program.
"These waivers will not take effect until Implementation Day, after Iran has completed all necessary nuclear steps, as verified by the IAEA (International Atomic Energy Agency)," he said in a statement. "If fully implemented, (the deal) will bring unprecedented insight and accountability to Iran's nuclear program forever."
In Brussels, the European Union on Sunday published legal acts that open the way for the bloc to lift sanctions if Tehran meets the conditions tied to the landmark nuclear agreement.
Iran told the IAEA on Sunday it would fulfill a commitment under the deal to implement the Additional Protocol to its Comprehensive Safeguards Agreement, allowing U.N. nuclear inspectors more intrusive access to Iranian facilities.
If you see a spelling error on our site, select it and press Ctrl+Enter