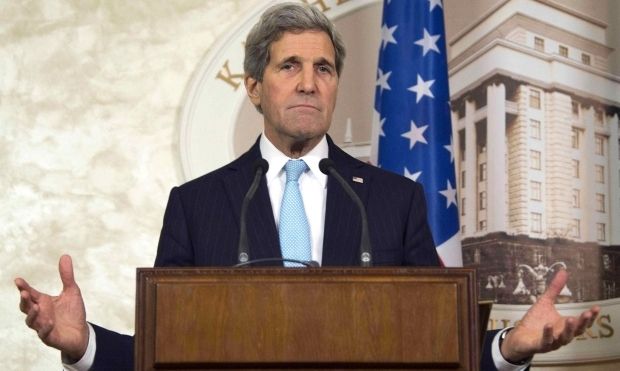 REUTERS
"Later this week I will meet with Israeli Prime Minister Benjamin Netanyahu because he will be in Germany... and then I will go to the region, I will meet with Palestinian President Mahmoud Abbas, I will meet King Abdullah of Jordan and others," Kerry said at the UN cultural body UNESCO's headquarters in Paris, the BBC has reported.
Kerry said he would also hold meetings on Syria while in Europe.
His comments came as Israel and the U.S. resumed talks in Jerusalem on future military aid that Netanyahu suspended in protest over the nuclear deal the U.S. and other world powers have agreed with Iran.
Israeli security forces have imposed tighter restrictions in Jerusalem and the West Bank, and there have been clashes with Palestinian protesters.
The upsurge in violence began in September when tensions at a flashpoint holy site in East Jerusalem revered by Jews and Muslims boiled over amid rumors Israel planned to relax long-standing rules to strengthen Jewish rights at the complex. Israel has repeatedly denied such claims.