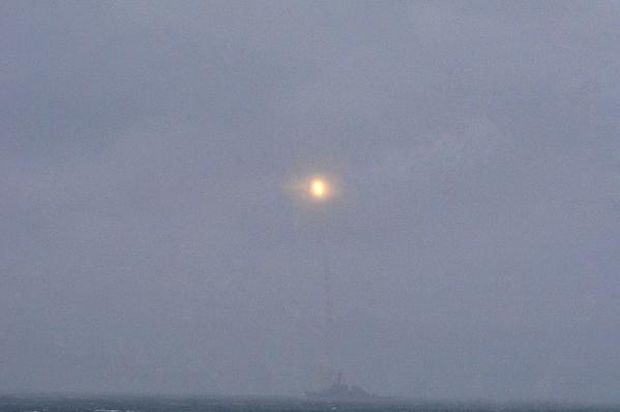 twitter.com/USNavyEurope
This is first time a Standard Missile-3 (SM-3) Block IA guided interceptor was fired on a non-U.S. range and the first intercept of a ballistic missile threat in the European theater, the report reads.
For the scenario, a short-range Terrier Orion ballistic missile target was launched from Hebrides Range and was inflight simultaneously with two anti-ship cruise missiles fired at the coalition task group. Ross fired a SM-3 and successfully engaged the ballistic missile target in space. In its air defense role, USS The Sullivans (DDG 68) fired a SM-2, which is the first time a SM-2 was fired on the Hebrides Range.
"ASD-15 shows that with communication, collaboration and commitment nations can come together and flawlessly defend against a complex threat scenario," said Vice Adm. James Foggo, Commander, U.S. 6th Fleet.