U.S. general: Iraq will not seek Russia air strikes
14:15, 21 October 2015
World
The United States won assurances from Iraq on Tuesday that it would not seek Russian air strikes against Islamic State, U.S. Marine General Joseph Dunford said, adding he warned Baghdad that a Russian air role would impede the U.S.-led campaign, Reuters has reported.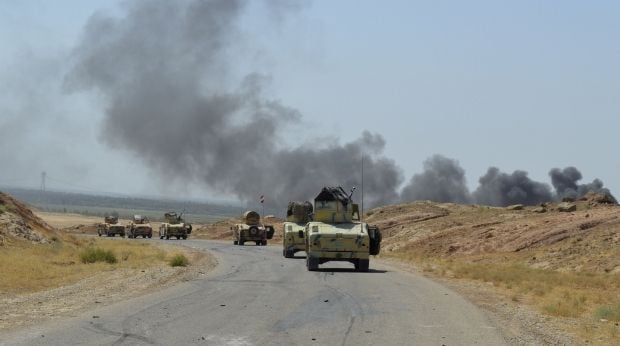 REUTERS
Dunford, on his first trip to Iraq since becoming chairman of the Joint Chiefs of Staff on October 1, said Abadi and Iraqi Defense Minister Khaled al-Obeidi both told him they were not seeking Russia's help.
"I said it would make it very difficult for us to be able to provide the kind of support that you need if the Russians were here conducting operations as well," Dunford told a small group of reporters traveling with him after his talks, the report says.
"Both the minister of defense and the prime minister said: 'Absolutely.' There is no request right now for the Russians to support them, there's no consideration for the Russians to support them, and the Russians haven't asked them to come in and conduct operations."
Russia's new military intervention in Iraq's neighbor Syria has seen the former Cold War foes carrying out rival campaigns of air strikes there and has triggered questions about whether Russia might extend its campaign to Iraq.
The United States has been bombing Islamic State targets in Syria and Iraq for more than a year.
Iraqi Prime Minister Haider al-Abadi, under pressure to show progress in his war against Islamic State, said on Oct. 1 that he would welcome Russian air strikes in his country.
If you see a spelling error on our site, select it and press Ctrl+Enter