Biden won't run for presidency in 2016
09:28, 22 October 2015
World
U.S. Vice President Joe Biden said on Wednesday he would not run for president in 2016, ending months of indecision and removing one of Democratic front-runner Hillary Clinton's biggest potential obstacles to the party's nomination, according to Reuters.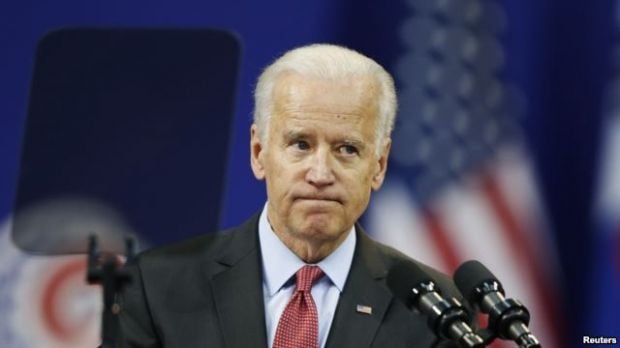 REUTERS
Biden, 72, appeared in the White House Rose Garden with his wife Jill and President Barack Obama to say the window for mounting a successful campaign had closed.
Biden's announcement ended a highly public "will he or won't he?" political guessing game about his intentions that had shadowed Clinton's campaign and frozen the support of some Democratic activists and donors, the report says.
"While I will not be a candidate, I will not be silent," Biden said. "I intend to speak out clearly and forcefully to influence as much as I can where we stand as a party and where we need to go as a nation."
Biden had been wrestling with doubts about whether he and his family were ready for a grueling campaign while still mourning his son Beau, who died of brain cancer in May. His son had urged him to run.
A White House official, speaking on condition of anonymity, said Biden made his decision not to run on Tuesday night.
Biden ran for president in 1988 and 2008, both times failing to gain traction despite more than three decades as a U.S. senator from Delaware.
If you see a spelling error on our site, select it and press Ctrl+Enter