BBC: Migrants 'torch tents' in Slovenia camp
10:15, 22 October 2015
World
Tents have been torched at a transit camp in Slovenia, allegedly by migrants angry at how they are being treated, according to the BBC.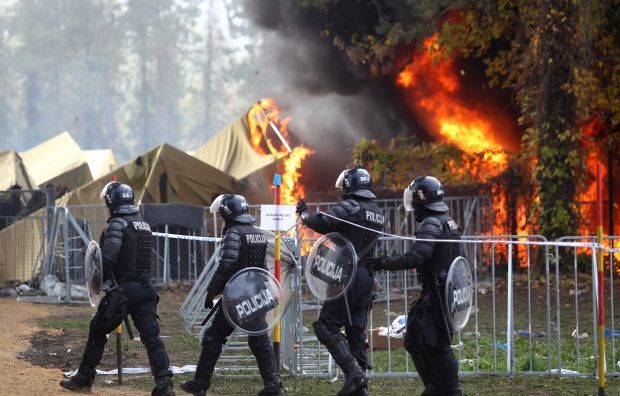 REUTERS
They torched the tents at the camp in Brezice to protest at the slow process of registering them and moving them to the Austrian border, witnesses said.
They have also complained of a lack of food, water and blankets in the camp, the report reads.
Thousands of migrants continue to pour through the western Balkans and the leaders of those countries have been summoned to a special EU meeting.
If you see a spelling error on our site, select it and press Ctrl+Enter