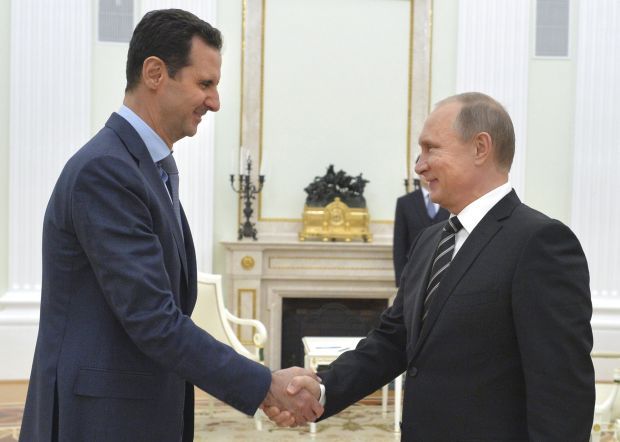 REUTERS
"We view the red carpet welcome for Assad, who has used chemical weapons against his own people, at odds with the stated goal by the Russians for a political transition in Syria," White House spokesman Eric Schultz told reporters on October 21, RFE/RL has reported.
Assad flew to Moscow in the evening on October 20 to thank Putin personally for his military support, in a surprise visit that Russian state media cast as a diplomatic coup.
It was Assad's first foreign visit since the start of the Syrian crisis in 2011, and came three weeks after Russia launched a campaign of air strikes against Islamist militants and rebels in Syria that has bolstered Assad's forces.