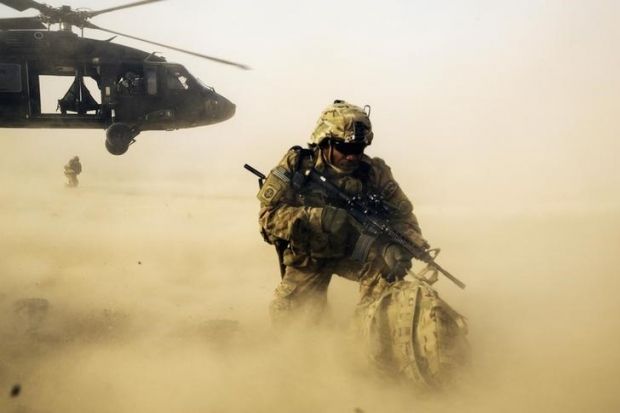 REUTERS
Seventy hostages were liberated in the operation, which involved U.S. special operations troops as well as Kurdishand Iraqi forces, U.S. officials said, according to CNN.
The operation came more than a month after Kurdish security forces said the Islamist militant group ISIS kidnapped dozens of men near Hawija. It wasn't immediately clear whether the overnight rescue was related to this early September kidnapping.
The commando became the first American soldier killed in action in Iraq since the withdrawal in 2011, The New York Times reported.
American military officials declined to comment on the details of the classified operation, some of which remained unclear.
Iraqi officials said the raid involved American helicopters, Kurdish and American Special Operations forces, and airstrikes. The commando who was killed was not identified pending notification of his family.
The officials said the objective had been a prison run by the militants at a village east of Hawija. According to these accounts, American helicopters flew the commandos to the site.
Read alsoPentagon: Russia may suffer casualties in Syria in coming daysThe operation comes as Iraq and the American-led coalition have been trying to regain the initiative against the Islamic State and stepping up the pressure against the militants in Ramadi, Baiji and other locations in Iraq, and in Syria. Hawija is under the control of the Islamic State and has been an important flash point in recent weeks.