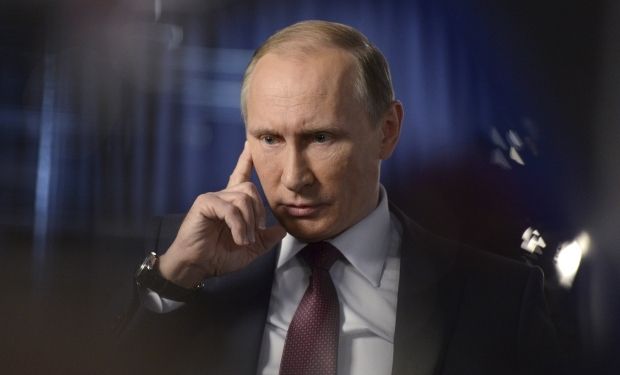 REUTERS
"Let's be realistic: military power remains, and will remain an instrument of international policy. So there is the truth of life," Putin said, speaking about the current global situation.
Putin also sharply criticized the United States on its involvement in Syrian conflict saying that US is playing a double game in order to overthrow unwanted regimes
The Russian president said, the US-led coalition has not made progress in the fight against the Islamic state, as reported by Gazeta.ru.
Read alsoPoll: Almost 90% of Russians support Putin"Why has the Coalition not made progress while dealing with the ISIL? That's because the United States has been leading a double play, using part of terrorists to overthrow unwanted regimes. They announced the fight against terrorists and at the same time tried to use some of them to move the pieces on the board of the Middle East in their own interests. It seems, in their own interests," Putin said.