Russian air strikes in Syria strengthen hand of IS extremists
10:21, 23 October 2015
World
Some Western governments, led by the United States, have criticized Russian air strikes in Syria, saying they have mainly targeted opponents of Assad -- some backed by the West -- and, as a result, have strengthened the hand of IS extremists, according to Radio Liberty.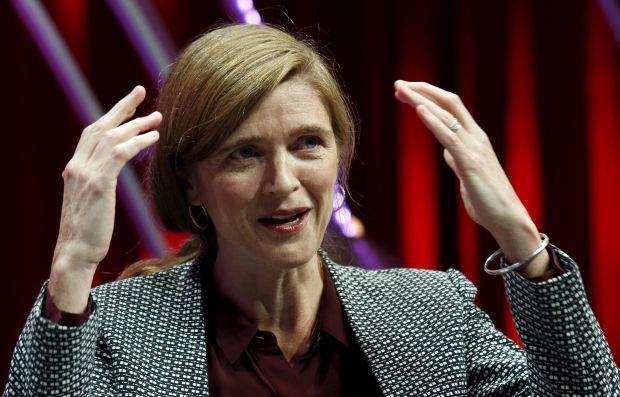 REUTERS
U.S. Ambassador to the United Nations Samantha Power told a Security Council meeting on October 22 that Russia's actions in Syria were fortifying Islamic State militants, killing dozens of civilians, forcing thousands to flee their homes, and destroying schools and markets, RFE/RL has reported.
Power referred to a Reuters analysis of Russian Defense Ministry data that found almost 80% of Russia's declared targets in Syria have been in areas not held by Islamic State.
"By attacking non-extremist groups Russia has boosted, perversely, the relative strength of [Islamic State], which has taken advantage of this campaign by seizing new territory in rural Aleppo," Power said.
"Since Russia began its strikes the Syrian map has shifted in [Islamic State's] favor," she said.
If you see a spelling error on our site, select it and press Ctrl+Enter