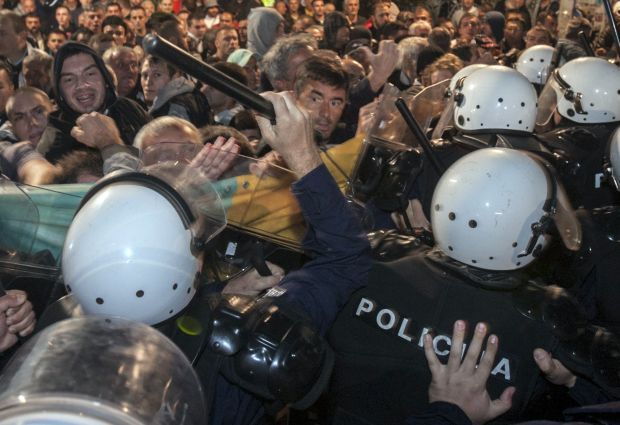 REUTERS
"There is no doubt that Russia has played an active role in organizing the protests against the government in Podgorica," he said.
According to Dukanovic, Russia and the Serbian "nationalist groups" support the opposition of Montenegro and its attempts of a "violent change of the power in Montenegro and of the strategic direction of the country's policy," which provides for the accession to NATO.
The Saturday riots, when the demonstrators tried to break through a police cordon outside the parliament building, throwing stones, flares and incendiary mixtures, were an attempt to seize public institutions and perform a violent change of power, Dukanovic added.
Read alsoChisinau's Mayor accuses Russian security officials of orchestrating protests in Moldova"Of course, the police were forced to respond, and, in my opinion, they acted in accordance with the Constitution and the law concerning police powers in such situations," he said.
Dukanovic said that the attempt to overthrow the government was motivated.
"It was not only the desire to change the government, but to suspend the Euro-Atlantic and European path of Montenegro," he stressed.
As reported earlier, on Saturday, the police of Montenegro were forced to use tear gas against about 5,000 protesters who demanded resignation of Prime Minister Milo Dukanovic.