Syrian rebels to Russia: Stop bombing us – Reuters
16:00, 26 October 2015
World
An alliance of Free Syrian Army-related groups in southern Syria said on Monday Russia must stop bombing rebels before they could talk about cooperating with it, saying they hadn't turned down an offer of support but Moscow must first halt its attacks, according to Reuters.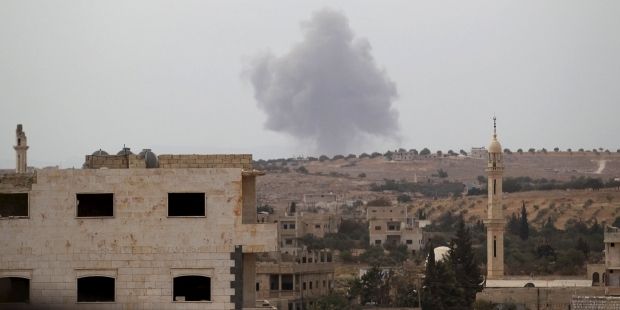 REUTERS
"We didn't turn down the offer. We just said if the Russians are serious in their offer they should stop immediately targeting our bases and targeting the civil areas," Issam al- Rayyes, spokesman for the Southern Front of the Free Syrian Army, told the BBC, according to Reuters.
"We don't need the help now, they should stop attacking our bases and then we can talk about future cooperation."
Read alsoSyria's ally Russia seeks talks with 'full spectrum' of oppositionIn comments marking a shift in Russia's position, Foreign Minister Sergei Lavrov said on Saturday the Russian air force, which has been bombing insurgents in Syria since September 30, would be ready to help the "patriotic" Syrian opposition.
If you see a spelling error on our site, select it and press Ctrl+Enter