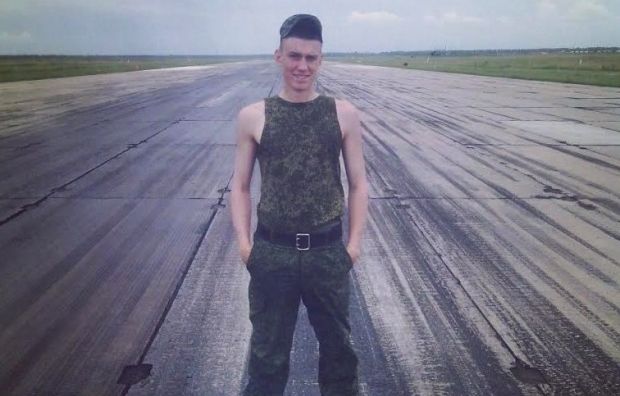 social networks
"The hanging [version] is so unlikely. He has his jaw fractured and back of his head broken. The neck is broken, too. And he is cut to the navel," Kostenko's uncle said.
Friends of the Russian contractor also do not believe in his suicide.
Read alsoRelatives say 19-year-old Russian contractor killed in Syria"It's all lies. They are trying to hide the truth," said his friend Tatiana. "What they say on the radio and on the TV is not true. He was a very nice, quiet, and good-mannered guy, from a nice family."
Read alsoRussian Defense Ministry confirms suicide by technician in SyriaTatiana also tells about other rumors that another two caskets with those killed in Syria were allegedly shipped to the air base, located nearby, in Primorsko-Akhtarsk, where Vadim had been serving.
"The secrecy and lies covering the events in the east of Ukraine over the last year have undermined trust to the government. And now this projects on the Syrian issue," as noted in the article.