Moscow court bans nationalist movement "Russians"
15:09, 28 October 2015
World
Moscow City Court, at the request of the prosecutor's office in Moscow, ruled extremist the nationalist movement "Russians," banning its activities on Russian territory, according to Meduza, a Latvian-based online newspaper covering the former Soviet Union.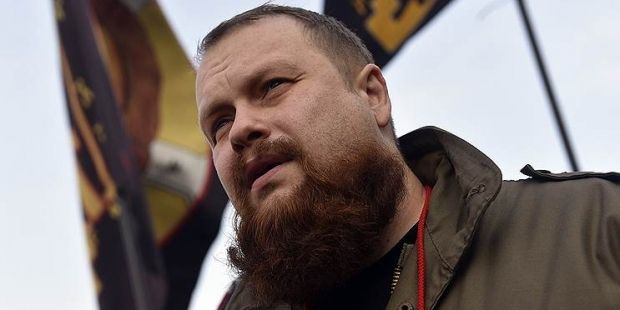 Dmitry Demushkin / Kommersant
The requirement to prohibit the movement "Russians" was submitted by prosecutors in mid-August. Following the results of the audit, it was revealed that the policy documents of the movement were "aimed at inciting hatred against a group of people united on the basis of national origin, and contained appeals to the beginning of the national liberation struggle for the creation of their own nation-state."
The nationalist movement "Russians" has been created on the basis of the "Slavic Union" led by Dmitry Demushkin and the Movement Against Illegal Immigration (DPNI) led by Alexander Belov. Both of these organizations were banned in Russia by a court ruling. Demushkin became the leader of the nationalist movement "Russians."
Read alsoTwo MEPs punished for Nazi salutesIn October 2014, Belov was arrested on charges of involvement in the legalization of RUB 5 billion of Kazakh BTA Bank. He associated his prosecution with the refusal to cooperate with the Russian special services.
In 2014, Demushkin was sentenced to a fine for organizing an extremist community. In addition, he was repeatedly prosecuted for administrative charges.
If you see a spelling error on our site, select it and press Ctrl+Enter